Various industries are currently experiencing unprecedented changes. Emerging technologies open new doors, but on the other hand, pose a challenge. What are the challenges and what is the Industry 4.0 in the world of metal heat treatment?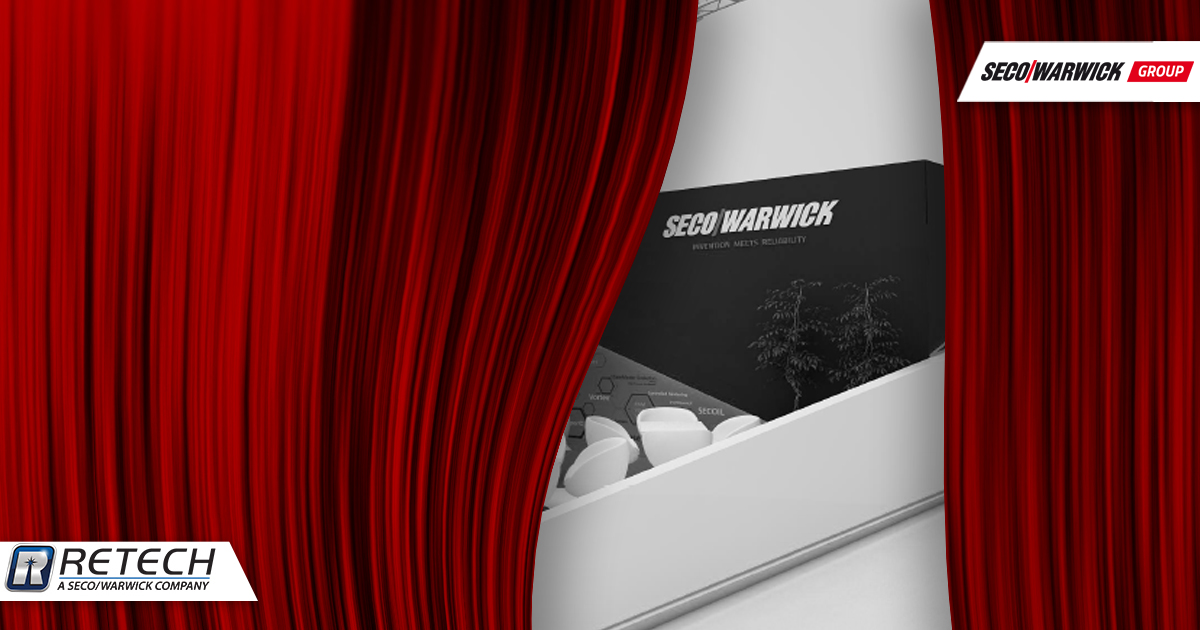 Big (& exciting!) announcements
SECO/WARWICK, often referred to as an "innovator", "champion", "trendsetter" or "one of the top 5 providers of equipment and services for metal heat treatment" will show its latest technology advancements and newest products during this year's Thermprocess in Dusseldorf, at booth C26, hall 9.
"Thermprocess is a huge and exciting event, during which you cannot miss equally large and exciting product announcements. SECO/WARWICK booth's visitors will not be disappointed. Apart from current flagship products, the company is going to show new ones, offering a unique type of heat treatment," said Katarzyna Sawka, Global Marketing Director, SECO/WARWICK Group.
These inventions will solve everyday heat treat problems
The Super IQ (integral or sealed quench furnace), which is one of the two new products, offers all of the benefits of low pressure carburizing and vacuum hardening with none of the added costs. The system combines clean processing with the exceptional performance of oil quenching in the industry's most innovative integral quench furnace design in decades. With a Super IQ, users get super clean parts while still getting the benefit of a simple atmosphere oil quench.
The second one, the UCM® 4D Quench® enables customers with gas quenchable materials to replace oil quenching with an environmentally friendly, cost-effective technology. It provides a solution that eliminates the need for press quenching systems and the problems associated with their operation. What problems?  First of all, no more finishing treatment to remove the oxidized layer. Secondly, it provides parts with higher surface quality and savings due to eliminating the need for heat treatment fixtures and material logistics. Last but not least, it eliminates oil and oil vapor contamination, ensuring personnel safety and environmental impact in addition to eliminating washers and chemicals.
Smarter factories with SECO/WARWICK
Along with new product announcements, SECO/WARWICK will present systems that improve production performance by leveraging innovations and implementing the newest available technologies in intelligent tool development.
These tools, SECO/PREDICTIVE (an advanced, intelligent device control system that can detect potential failures before they occur) and SECO/LENS (AR application for monitoring, diagnostics, maintenance of the production process, remote repair and planning the most optimal layout of the production line on the hall), enhance manufacturing processes through the use of AR, AI, IoT and latest Industry 4.0 concepts.
Come and see for yourself how invention meets reliability in heat treatment market
The company invites all industry experts and professionals for a presentation and to visit their booth (C26 in hall 9) to see the latest technological advancements and innovations in – literally and figuratively – new dimension. The presentation will be given by Maciej Korecki, Vice President, Business Segment Vacuum Heat Treatment Furnaces SECO/WARWICK "Single-piece nitrogen quenching instead of press hardening" on June 27th at 10:30 at Thermprocess Symposium in hall 9/D74.
RELATED INFORMATION:
Tags:
4D Quench
|
Super IQ
|
Thermprocess