A global manufacturer of electronic components with engineering centers and factories worldwide has purchased a vacuum tempering furnace from SECO/VACUUM, a SECO/WARWICK Group Company, for one of its plants in Pennsylvania.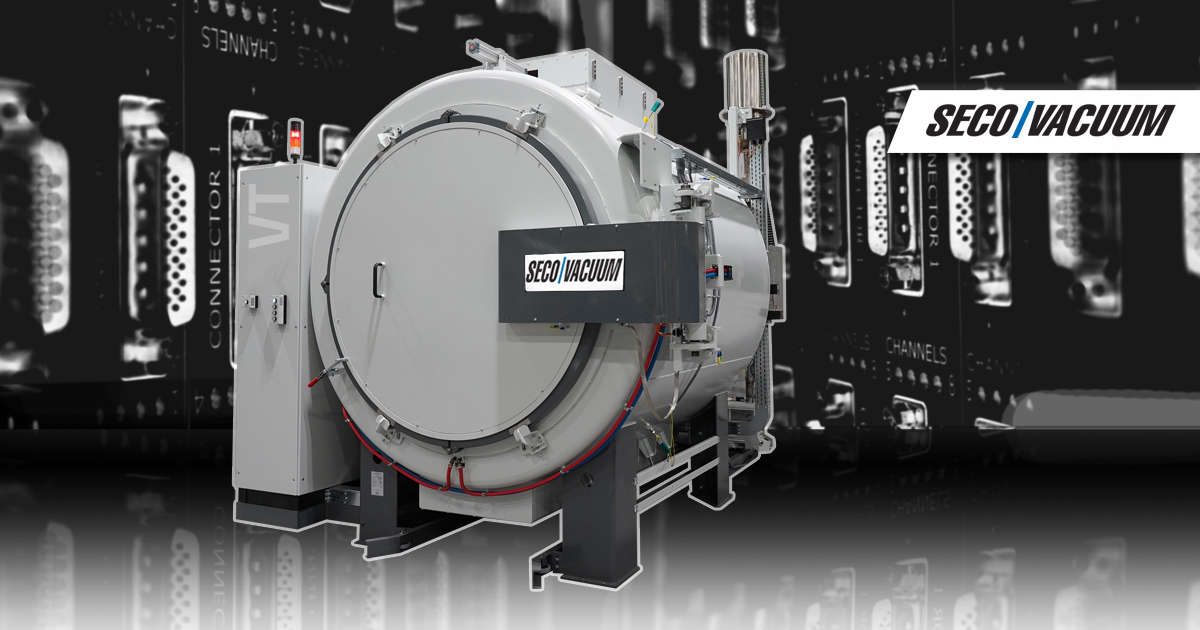 With a chamber of 48" x 48" x 72" deep, the furnace will be used to anneal copper and steel electrical connectors used in subsequent assemblies. The new equipment will deliver added capacity to meet increased demand for the company's products. The order includes a turbo-cooling feature designed to improve turnaround time from batch to batch and maximize throughput.
VT tempering furnaces are compact in design and operate up to 1,382 °F while providing vacuum tempering, annealing, stress-relieving, and other clean processing such as precipitation hardening.
Peter Zawistowski, Managing Director of SECO/VACUUM, said, "We are finding increasing opportunities in markets with broad supply chain stresses. We are doing our part with this global electronics supplier to provide the boost they need to achieve an integrated recovery with their customers. Every little bit helps, and we're pleased to be a part of the solution."
A portfolio of solutions
Processing equipment is often referred to as a "solution," In cases like this where the problem to be solved is a production backlog, the dual meaning becomes apparent. SECO/VACUUM's entire line of products can be considered solutions equally well because they are all designed to solve specific heat treatment challenges, some with unique technologies.
Electronics manufacturers worldwide turn to SECO/WARWICK Group for various solutions, from the VT vacuum tempering furnaces to Vector® and CaseMaster Evolution®, single and multi-chamber vacuum furnaces with integral high-pressure quench systems. Each solution we make is engineered to perform precisely as intended for the application.
Tags:
annealing
|
SECO/WARWICK
|
stress relieving
|
vacuum tempering