An international aircraft controls manufacturer has ordered a new low-temperature vacuum furnace from SECO/VACUUM, a SECO/WARWICK Group brand, for tempering, aging and other processes. SECO/VACUUM's Vacuum tempering furnaces assure bright part surfaces after treatment in lower temperatures.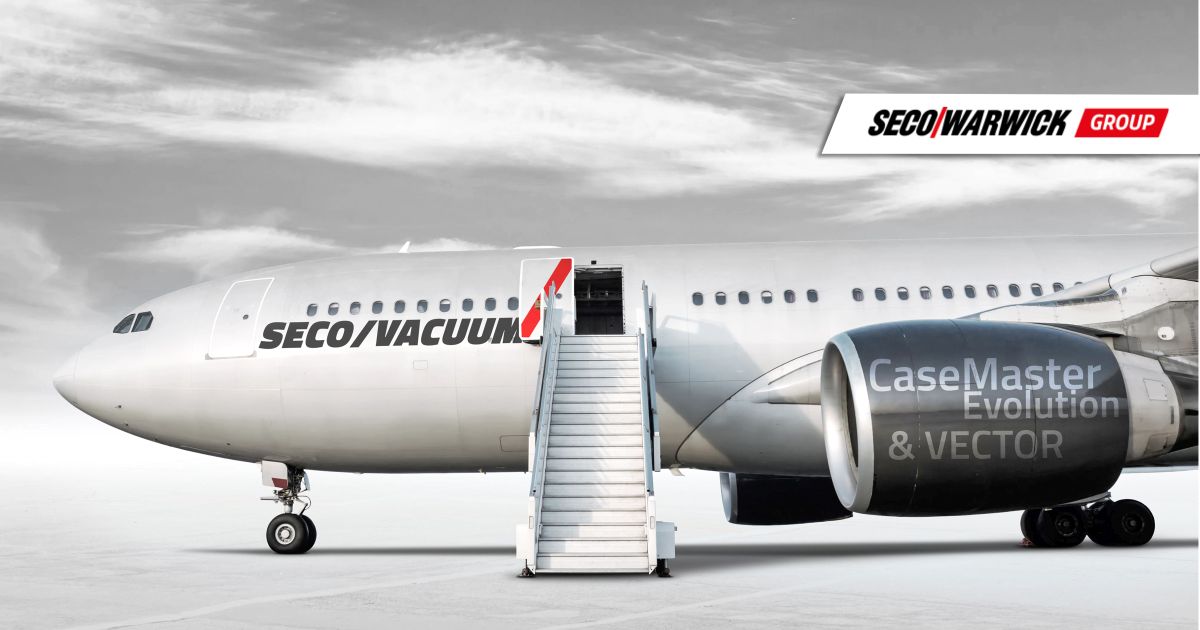 This is the fifth vacuum furnace supplied by SECO/WARWICK Group to this customer, operating in multiple facilities in the USA and Asia.
The furnace is designed to operate up to 1380°F (750°C), with work zone dimensions of 24" x 24" x 36" and a load capacity 1750 lb. The furnace meets class 2 TUS requirements per AMS2750F +/-10F and is capable of Nitrogen convection heating and cooling.
The solution is perfect for applications with process temperatures up to 1400°F and where product surface purity is required. The furnace can realize low-temperature processes under vacuum and in nitrogen convection. Cooling – the final stage of every heat treat cycle – is completed using an internal recirculation blower and an internal, water-cooled heat exchanger.
Long-term cooperation benefits both parties
In addition to the new vacuum tempering furnace, this aircraft component OEM also operates two different types of multi-chamber vacuum furnaces supplied by SECO/WARWICK, the CaseMaster Evolution, double-chamber and triple chamber models (CMe-T), as well as a single chamber high-pressure gas quench Vector® vacuum furnace delivered in 2019.
Piotr Zawistowski, Managing Director of SECO/VACUUM, commented, "The type of heat treat equipment this customer has acquired from us demonstrates a significant bandwith in our capability to meet a wide range of thermal processing needs. We find this is fairly typical of aircraft OEMs and suppliers since the demands on their complex product range are not easily satisfied by a "one-size-fits-all" solution. While having a very broad range of technologies is a good starting point, our SECO/VISORY team approach assures that the best solution is applied to the appropriate process."
The perfect heat treatment solution for aerospace
Vacuum tempering furnaces from SECO/WARWICK have been selected extensively by aerospace component manufacturers over many years for their precision temperature control and reliable long-term performance to produce clean, high-quality finished parts. In addition, their built-in software tools for monitoring and control are especially valued for this industry in particular.
Tags:
CaseMaster Evolution
|
SECO/VACUUM
|
SECO/WARWICK
|
SVT
|
vacuum furnace
|
Vector