An international concern with a rich history and branches in 40 countries, producing, among others, cutting tools, ordered another solution from SECO/WARWICK.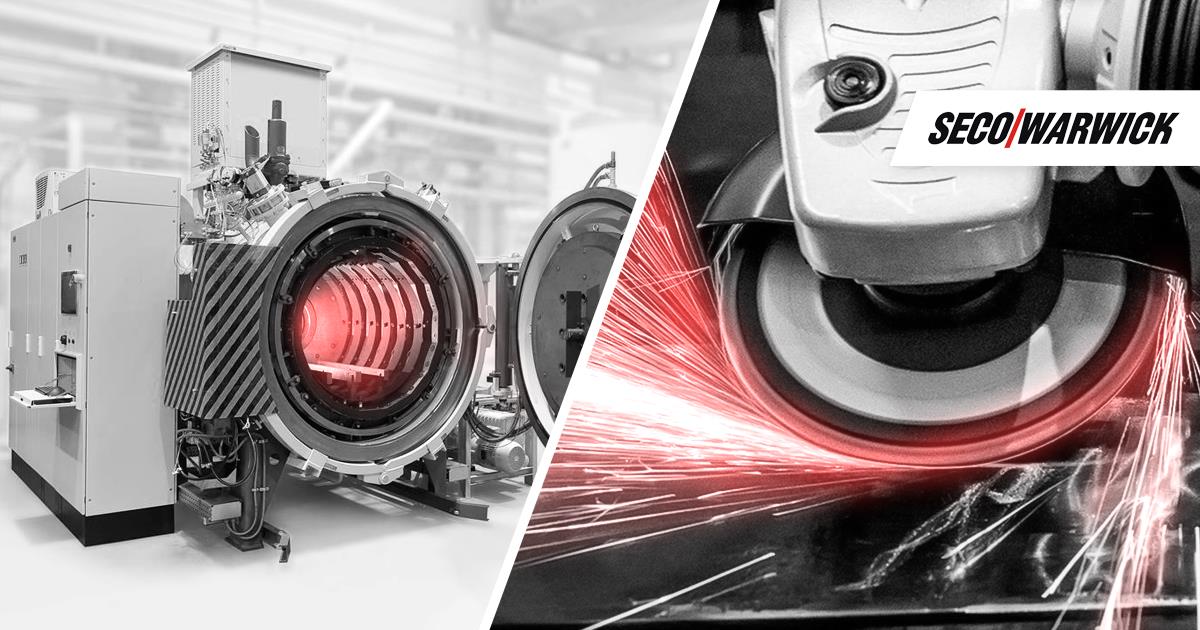 V for Vector – V for versatile
Vector® is SECO/WARWICK's most versatile vacuum furnace, a single chamber HPGQ horizontal configuration, loaded with capabilities. It's been designed and created based on a long and close cooperation with partners across a number of industries and all over the world. Their needs and problems became a challenge which lead to Vector's invention. That's how invention becomes reality. SECO/WARWICK creates individual products that provide customers with reliable, safe and environmentally friendly solutions for heat treatment and metallurgy, and ensure the economic efficiency of their businesses.
Maciej Korecki, VP, Vacuum Furnace Segment at SECO/WARWICK says: "precision, high uniformity in heat treated parts, high consistency in workloads and high speeds in batch processing along with low energy and gas consumption makes our product most desirable solution on the market. Often our clients demand just one thing – for instance: high uniformity in heat treated parts which solves problems of distortions they experience using different technology. All the other features come as a surprise and an added value."
With hundreds of systems installed worldwide, SECO/WARWICK's high pressure quench furnaces have proven record of high-performance technology.
Third Vector solution for the same client
SECO/WARWICK strives to be the first-choice supplier of solutions for heat treatment and metallurgy everywhere in the world by means of innovation that solves problems and brings solutions where they are most needed.
The horizontal, front-loading furnace is purpose-built to accommodate the customer's needs with an all-metal hot zone for clean vacuum processing. As with the earlier furnaces, one of which was installed at a different facility, the new furnace includes a convection fan and a pressurized gas quench for quick cooling.
According to Piotr Zawistowski, President, SECO/VACUUM, "This third repeat order is a testament to SVT's on-time delivery and the performance of our Vector® vacuum furnace to meet all promised parameters, including producing clean finished parts, all as promised."
Vector high pressure gas quenching furnaces are the ideal solution for machine tool manufacturers. It is available with curved graphite elements or an all-metal hot zone and can be used for most standard hardening, tempering, annealing, solution heat treating, brazing and sintering applications.
3 unique patented technologies extra with no additional cost – possible only with Vector
Vector's high versatility is even more extended with additional features. It can be furnished with SECO/WARWICK's optional patented vacuum-carburizing technologies (FineCarb®) and prenitriding (PreNit®) and the SimVac® process simulation package at no additional cost.
SECO/WARWICK's team approach enables customers to navigate complex decision paths to achieve the most effective and efficient solution. SECO/WARWICK provides consultation, project engineering, installation, and aftermarket support. Our consultative approach allows heat treaters to examine their needs, evaluate equipment options appropriate to those needs, and make an informed decision with the help of SVT's heat treatment experts. Each year SECO/WARWICK build scores of vacuum furnaces for the global heat treating markets.
Tags:
HPGQ
|
vacuum furnace
|
Vector