International aerospace manufacturer ordered another 2 SECO/WARWICK furnaces for its factories in the USA and Singapore.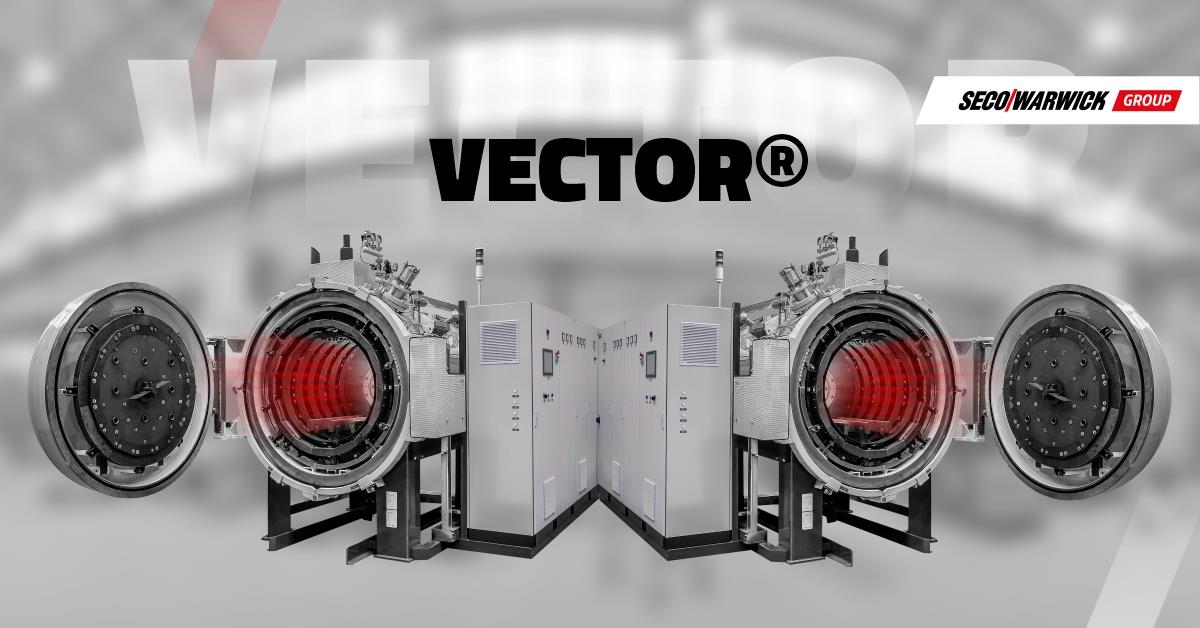 SECO/WARWICK Group has sold 2 vacuum furnaces for an aerospace application to one client in two locations: the USA and Singapore. The Group has been delivering its products to this client for the last 10 years to such locations as Poland, Malaysia, Singapore, France and the US. Partnership and credibility built over a decade results in harmonic workflow among engineering teams regardless of the particular plant of the client, language and location.
The manufacturer has been a SECO/WARWICK customer in Europe for many years, but this is their first Vector vacuum furnace ordered for a US installation.
The first furnace from this order will be used for the heat treatment of exotic electrical steels. The high-pressure gas quench vacuum furnace is a Vector with diffusion vacuum levels. Its horizontal chamber has a workload size of 24" x 24" x 36" and a 1300 lb. hearth capacity. The second furnace, also a single chamber Vector, will be used for annealing parts produced by 3D printing technology.
Aerospace achieves more with Vector
Vector furnaces lines are used in multiple applications within the aerospace sector, including many of the most critical processes, such as heat treating turbine blades and landing gear. Vector is also in wide use in the aerospace aftermarket to maintain fleets of aircraft.
Every year, customers across aerospace industry segments expect greater heat treating reliability, efficiency and performance and SECO/WARWICK Group's Vector® vacuum furnace line fulfills those expectations. Aerospace component manufacturers, in particular, are benefiting from expanded capabilities offered by this technology.
Maciej Korecki – VP, Vacuum Business Segment at SECO/WARWICK commented, "SECO/WARWICK Group has delivered hundreds of Vector heat treat systems worldwide, many of which are in steady use supporting the aircraft industry. We offer Vector with either a horizontal or vertical chamber depending on part configuration and the process needs of the customer, and we support each customer all over the world with a dedicated team of aftermarket professionals to keep them running at peak efficiency."
Flexible for a wide range of tasks
Vector is the flagship vacuum furnace technology available from SECO/WARWICK Group all over the world. It is a robust and versatile single-chamber, high pressure gas quench heat treat system adaptable to a wide variety of thermal processing applications including annealing, brazing, hardening, LPC and LPN, normalizing, solution heat treating, sintering and tempering.
Vector 3D is the evolution of SECO/WARWICK's top product, the single-chamber vacuum furnace. This solution combines all the advantages of gas quenching capabilities with the growing requirements of the Additive Manufacturing market. Vector 3D allows customers to perform processes such as sintering, debinding, stress-relieving, aging or solution heat treatment, which are essential for the metal 3D printing sector.
3D binder removal systems – a Vector 3D specialty
Depending on binder ingredients, type, intensity and frequency of the process SECO/WARWICK engineers select one of four different systems to prevent the accumulation of binder agent on the inside surfaces of the furnace. It secures long-term use of the furnace without the need for removing binder layers after a number of sintering cycles.
Unlike 3D synthetic material printing which has been present for many decades, 3D metal printing is a relatively new technology and requires intensive R&D innovations to optimize processes, norms and standards. Vector 3D successfully utilizes crucial technologies in furnace operations facilitating the needs of the 3D printing sector of the Additive Manufacturing industry. It has numerous applications in such industries as aerospace, automotive, medical and energy.
Tags:
LPC
|
piec próżniowy
|
Vacuum
|
vacuum furnace
|
Vector
|
Vector 3D